Tiger's Claw
二龙争珠

Chinese title (trad.):
二龍爭珠
Chinese title (simpl.):
二龙争珠
Russian title:
Коготь тигра
Other titles:
Shaolin's Tiger Claws; Shaolin Tiger Claw Add trailer
Description:
Shaolin Tiger Claw is the story of one mans struggle for self discovery, as it leads him on an odyssey across the continent to prove he is the best fighter in the land. His journey leads him to the Tiger, the most notorious fighter alive. Only one problem - the Tiger is in jail, so Yu must first trick his way in to jail to challenge the Tiger. Add trailer
Movie crew
script supervisor:
Poon Ming-Chu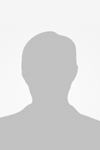 24 m.
Poon Ming-Chu
assistant director:
Chu Yat-Hung

action director:
Chan Siu-Pang

Actors
Actors
Recommend movies similar to "Tiger's Claw"
Recommendations
* Don't rate the movie, rate how similar it is to chosen one