Cleopatra Jones and the Casino of Gold
女金刚斗狂龙女

Chinese title (trad.):
女金剛鬥狂龍女
Chinese title (simpl.):
女金刚斗狂龙女
Russian title:
Клеопатра Джонс и казино из золота Add trailer
Description:
When fellow operatives (and childhood friends) Matthew Johnson and Melvin Johnson disappear during an undercover mission in Hong Kong, Cleopatra Jones (Tamara Dobson) travels there to find them. With the help of local detective Mi Ling, Cleopatra discovers that her friends' disappearance has to do with The Dragon Lady, a much-feared blonde "lipstick lesbian" who runs a Macao casino and controls a major chunk of the local drug trade Add trailer
Movie crew
director:
Chuck Bail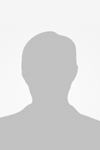 producer:
William Tennant
,
Runme Shaw

assistant director:
William Cheung Kei
,
Ka Wa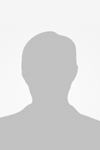 29 m.
William Cheung Kei
Aged 30 years

action director:
Tong Kai
,
Yuen Cheung-Yan


production company:
Shaw Brothers

Actors
Actors
Recommend movies similar to "Cleopatra Jones and the Casino of Gold"
Recommendations
* Don't rate the movie, rate how similar it is to chosen one