Enter the Invincible Hero
黑豹飞客

Chinese title (trad.):
黑豹飛客
Chinese title (simpl.):
黑豹飞客
Russian title:
Входит неуязвимый герой
Other titles:
Black Leopard Add trailer
Description:
 Godfrey Ho's Enter the Invincible Hero features a loner and a martial arts expert who team up to avenge the surviving members of a village that was slaughtered by ninjas. They come across an unsavory security firm that they decide to straighten out. But they have skills the heroes never imagined Add trailer
Movie crew
director:
Godfrey Ho Chi-Keung
,
Kim Si-Hyeon



22 m.
Kim Si-Hyeon
Aged 45 years
cinematographer:
Shin Myung-Yue
,
Yu Chun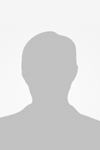 10 m.
Shin Myung-Yue
Aged 41 year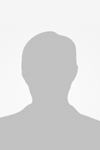 Actors
Actors
Recommend movies similar to "Enter the Invincible Hero"
Recommendations
* Don't rate the movie, rate how similar it is to chosen one