The Magic Touch of Fate
魔術奇緣


Chinese title (trad.):
魔術奇緣
Chinese title (simpl.):
魔术奇缘
Russian title:
Волшебное касание судьбы
Other titles:
Magician's Romance; Mo Shu Qi Yuan Add trailer
Description:
 When her foster father passes away, Lin Xiao Mei is surprised to learn that he left his magic theatre in her keep. Still deeply sorrowful of her father's passing, she did not expect her heart to broken again; this time by her childhood lover as well as fiance, Jin Xiu, who decided to leave her in pursuit of fame and fortune. Mending her heart came from the most unexpected source - Wu Jun An, a young man from the country who wanted to be a judicial officer... but instead found magic to be his calling. All things appeared to be going well for the two, until Jin Xiu decided to re-enter Xiao Mei's life again and a love triangle forms... Add trailer
Movie crew
composer:
Zhao Ji-Ping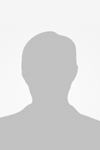 78 m.
Zhao Ji-Ping
Aged 60 years
Actors
Actors
Recommend movies similar to "The Magic Touch of Fate"
Recommendations
* Don't rate the movie, rate how similar it is to chosen one