Call Him Mr. Shatter
夺命刺客

Chinese title (trad.):
奪命刺客
Chinese title (simpl.):
夺命刺客
Russian title:
Зовите его мистер Шэттер Add trailer
Description:
 Stuart Whitman is Shatter, an international hitman who is hiding out in Hong Kong after he has completed a contract out on an African leader. Shatter soon finds out that everyone wants him dead, including the crime syndicate, the cops and the brother of the African leader he killed. Shatter teams up with a kung fu expert (Ti Lung) to try to get the money that is owed to him. Various double crosses and fight scenes ensue. Add trailer
Movie crew
director:
Michael Carreras
,
Monte Hellman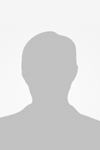 1 m.

Monte Hellman
Aged 41 year
producer:
Sir Run Run Shaw

script:
Don Houghton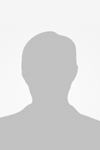 Actors
Actors
Recommend movies similar to "Call Him Mr. Shatter"
Recommendations
* Don't rate the movie, rate how similar it is to chosen one