Fog
雾

Chinese title (simpl.):
雾 Add trailer
Description:
Hong Kong. The 10th anniversary of its reunification with China. Wai (Terence Yin), a young man whose memory has been wiped entirely clean from a rare amnesia, tries to recall his past through the conflicting recollection of his family and friends. Disturbed and drifting, he discovers certain vital clues to his personal history is being deliberately hidden from him, he decides to confront the consequence. Fog follows Wai through Hong Kong, itself at a historical crossroads and in search of a new identity, as he embarks on a journey of self-discovery and redemption. Add trailer
Movie crew
sound recordist:
Tam Tak-Wing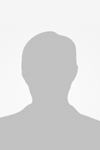 76 m.
Tam Tak-Wing
Actors
Actors
Recommend movies similar to "Fog"
Recommendations
* Don't rate the movie, rate how similar it is to chosen one